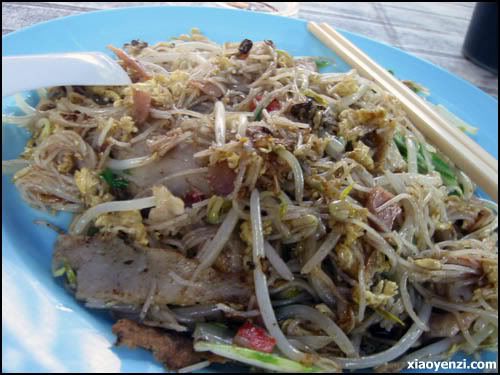 One of my favorite food is fried bee hoon (vermicelli). There are many style of making this dish. The picture above is known as the Sinchiew bee hoon (Singapore style) with the taste of curry powder. Yummy and it's only RM3.00.
And kolo mee. All time favorite of most Kuchingnites. Few years ago, it was only RM2.00. With the price increase of flour and cooking oil, kolo mee has become more expensive now. The cheapest you can get a bowl of kolo mee is RM2.40, average market price is RM2.50.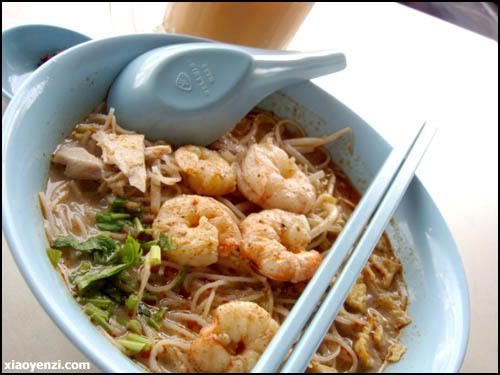 This is laksa. To be more preciese, Sarawak Laksa. If you come to Sarawak, this is also a must-try-dish. Price ranging from RM3.50 to RM5.00.
Lastly, my favorite drink of all time. Teh C Peng or iced milk tea. The picture here shows the "normal" Teh C Peng. Price ranging from RM1.40 to RM1.60. Normal as in not "3 layer".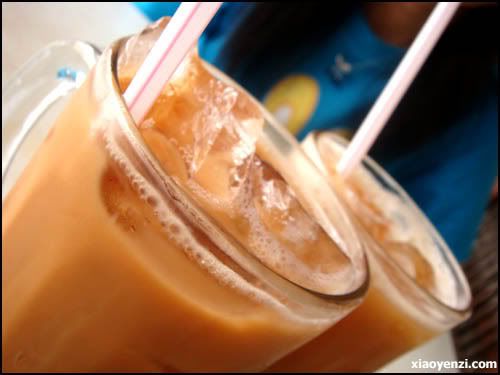 Remember if you have to chance to visit Kuching, try out the food and drinks I mentioned above.
p/s: the Sarawak Laksa and Teh C Peng photos are taken using my new digicam.