Just before I made up my mind to buy myself a Sony Cyber-shot DSC-T2, my friend asked me to accompany him to get a Sony PSP game console. He has been dreaming of buying this for such a long time.
I don't know why he is so crazy about this PSP, as he already owns a Sony Playstation 2.
He thought of buying a white Sony PSP, but I kept telling him that black looks nicer. And finally he bought the black one :P. The game console itself cost him around RM700++. He bought another 4GB memory and peripherals, all together cost him around RM900++.
So, this is how a Sony PSP really look like. Nice screen display. You can watch movie, listen to music, online via wireless connection and of course, most importantly, play games!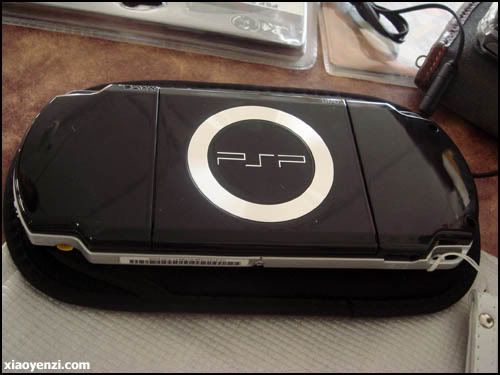 Back view of Sony PSP. What do you think? Want to have one too?