Many weeks ago, I received something from LeeChien. It was really a surprise because I never expect her to send me something. Very cute of her to make her own "envelop" with both my name and her name printed on top. A small and cute apple sticker is on the right corner too!
What did LeeChien give me?  An apple?
Let's zoom out a little…cute right? It's a coaster!!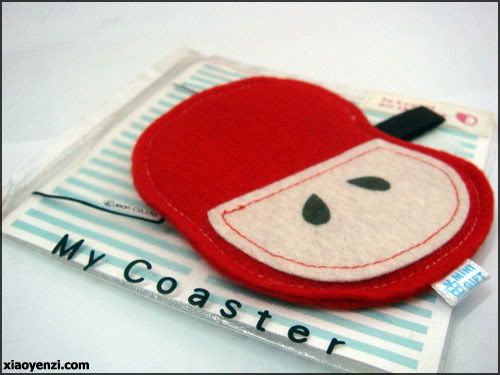 I was like "eeeeeeeeeeeee……." when I first saw this cute apple coaster.
This is the front view.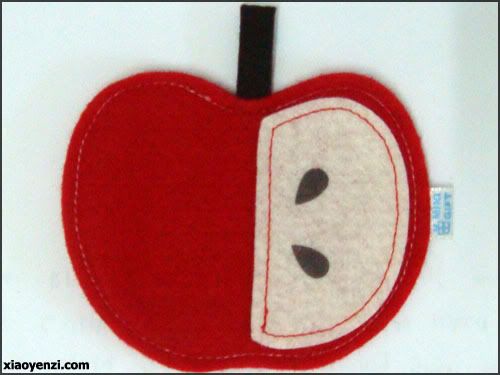 And this is the back view.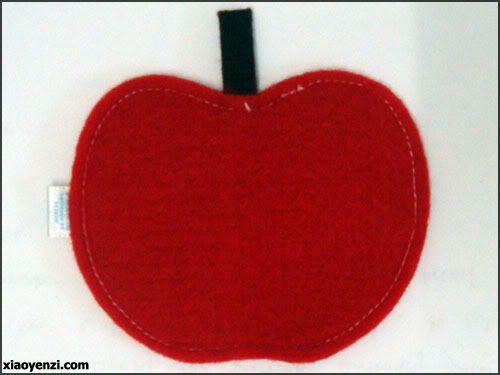 It's really sweet of her to give me such cute present! Thanks, LeeChien. I love this apple coaster very much ^^