In my previous post, I talked about The Spring. After walking around The Spring, we decided to have our dinner there. So, we went to Food Bazaar. That's lots of choices from local Malay food to Japanese food, Korean food, Western food and many more.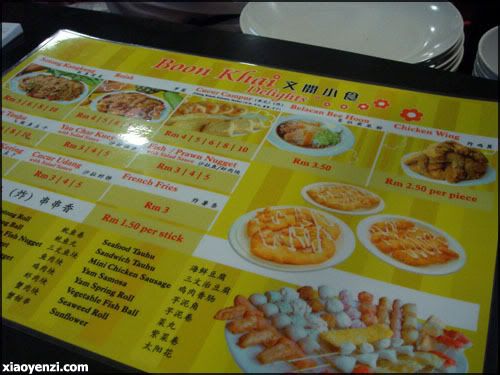 My friend and his parents have rental a lot there to sell food, namely Boon Khai Delights under the label of "Rojak" in Food Bazaar.
If you feel like eating rojak or delights such as fried snack, this is a definitely a good place. Kuchingites should know the well known Boon Khai rojak and cold drinks cafe which is located near Satok. You can choose from a varieties of delicious food.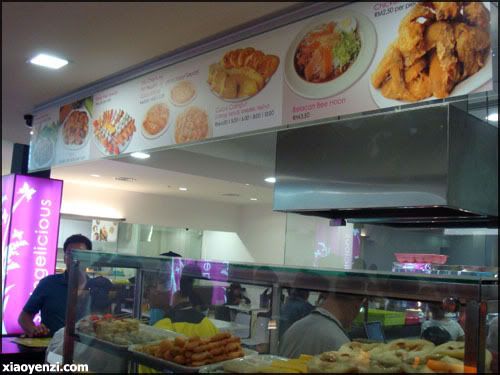 The rojak stall
Want some snacks?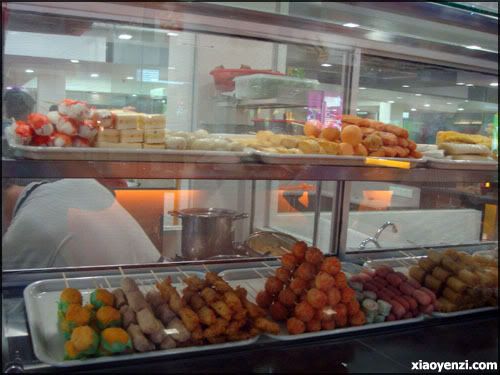 We ordered a plate of Sotong Kangkong (squid), simply delicious.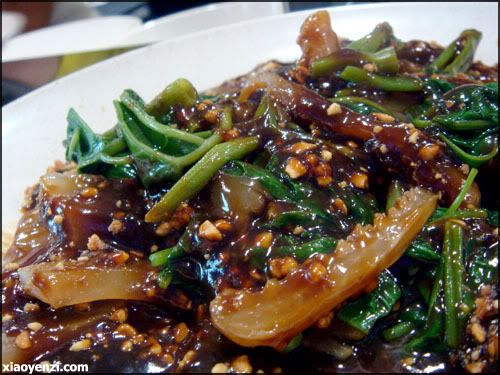 Some fried food.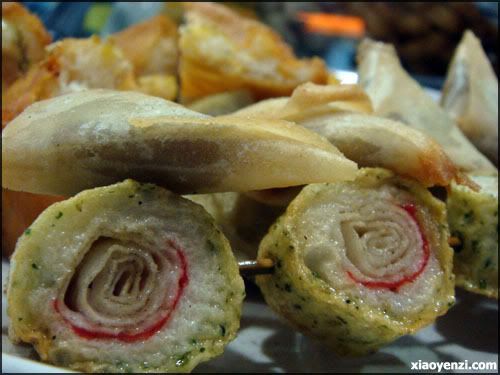 Very delicious, especially the prawn cake.
And from the other stall, we ordered some roasted chicken.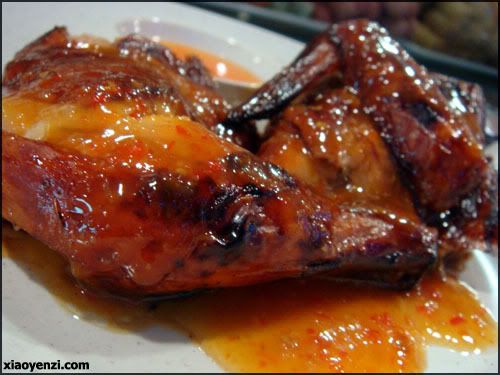 The price of each food stall varies, I believe most is pricey compared to those we can find outside as the rental is quite expensive there.
We continue to walk around The Spring, and before leaving, we went to have a drink in Starbucks Coffee.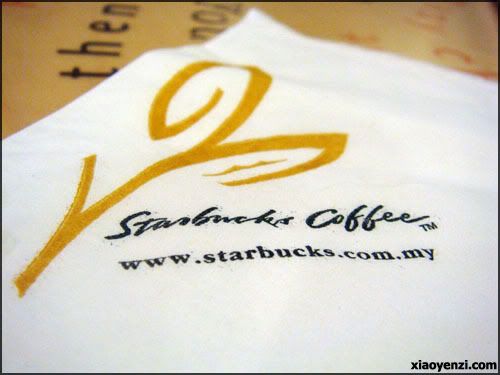 I ordered Green Tea Frappuccino and Orange ordered Caramel Macchiato.
Green Tea Frappuccino
Matcha Japanese green tea blended with milk and ice, topped with whipped cream.
Caramel Macchiato
A Starbucks original. Foamed milk marked with espresso and vanilla, then topped with a distinctive caramel pattern. Indulgent, buttery and intense.
We were given 4 Starbucks coasters for free. 😀
Updated on 30.12.2014: Boon Khai Delights stall is no longer available at Spring's Food Bazaar.