Kuching is no doubt a food paradise. If you want to have a mouthful of delicious food yet cheap in price, forget about expensive restaurants, forget about Food Bazaar. It's just few miles away from the city center. This place is a commercial area located in Jalan Song, just opposite the Taman Sahabat (park, 马中公园).
It's a nice place for a delicious and cheap dinner. You can choose what food you want from many different food stalls.

Now, it's not only during Kuching food festival that you get to eat the Taiwan sausages.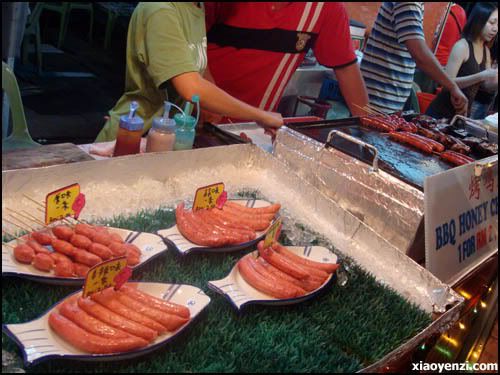 Sizzling sausages and fat BBQ pork.
I discovered a new delight — Fried Tang Yuan. Normally, Tang Yuan is served with soup…you gotta try the fried version. Many flavors to choose.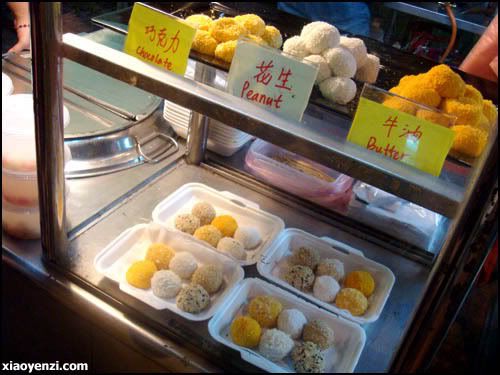 How can I not try? So I ordered some.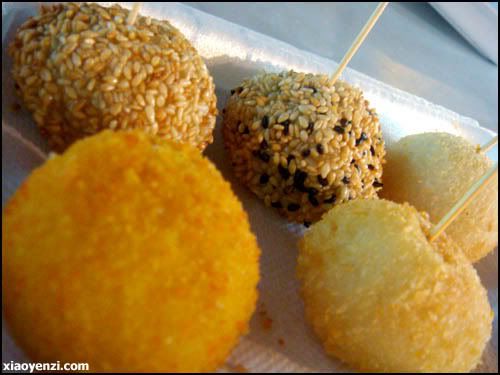 I love it, especially those with butter fillings and black sesame fillings.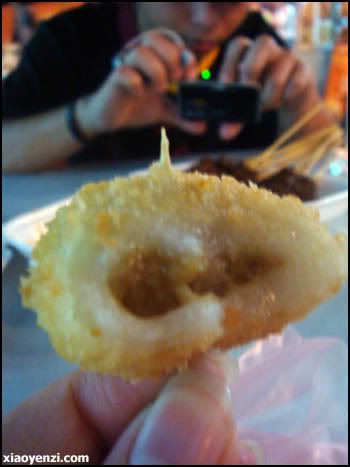 Pork fans~
Cheap food, but now almost everything increase price. A plate of Salad Chicken Rice rise price from RM3.00 to RM3.50, and now RM4.00!! (This is so far the most expensive Salad Chicken Rice I have eaten in Kuching)
Never heard of pork burger, right? Try this..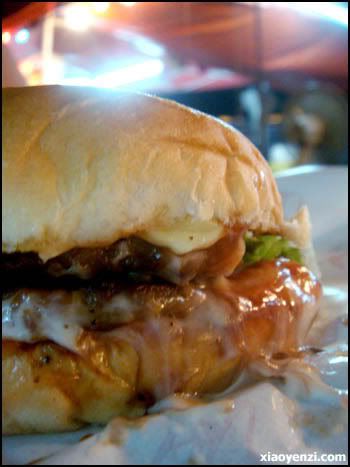 I forget how it taste like, because I just ate one bite.