It started on the day before yesterday, which was a Thursday. After work and done with my personal stuff, I went home and thought I could sit back and relax with my very own Internet connection. To my astonishment, my router was not working, there ain't any light signals at all!! And the router was quite hot even when I turned it on for just few minutes. Then Cherry told me that in the afternoon there was heavy thunder storm. She did switch off my router BUT she didn't unplug the phone line. Hence, router stroke by lightning..

My second Aztech router greets good-bye to me… This is a really old model which I believe you can't get it in the market today. Big and bulky.
Back then, this Aztech wireless router cost me RM299!! I have 2 Aztech wireless router of the same model. My first Aztech wireless router was not functioning after few months, then I sent back for warranty claim. By that time, I couldn't wait for one month without Internet, so I purchased (actually Dad was paying, I wasn't working yet that time) another exact model for easier configuration. I was such a noob back then. I remember requesting the technician came over to my house to help me do the setting. I even asked the technician to setup LAN file sharing for me, yet he failed to do so. 
I thought that my first router (which had returned from warranty claim years ago) could be of use, but it failed to connect. RAWR!!
So yesterday during lunch time, I went to my company's show room to look for a new wireless router. This time I choose D-Link. Is D-Link a better brand? Well, so far its name is more reliable in compare with Aztech. (Working in the warranty department, I have received quite a lot of Aztech routers for warranty claim within one month.)
This is my new baby! D-Link DSL-2640T. Configuration is quite easy, just insert the driver CD and install the gateway interface by following the instruction closely. This thing cost me RM195.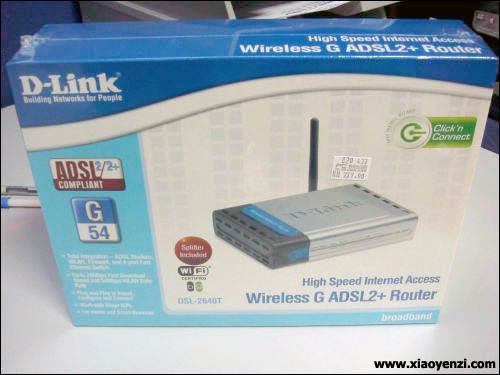 I need a wireless router because I normally access the web via WiFi when I'm using my laptop. My previous Aztech router only supports WEP encryption. Back few years, WPA or WPA2 do not even exist yet. So, I thought I wanna have a better encryption by using WPA or WPA2 which is available in DSL-2640T. But my laptop (in fact is OS, I'm using Win XP SP2. SP3 has the hotfix for WPA.) is too old for that, it only supports WEP encryption, therefore I have to stick with WEP.
Now, welcome my new baby~ Hope it can serve me well and won't be malfunction too soon. I believe that when you purchase a hardware, you need some luck too! Even new stock can turn out to be malfunction sometimes! That's one of the lessons I learned after working in the new environment for one month.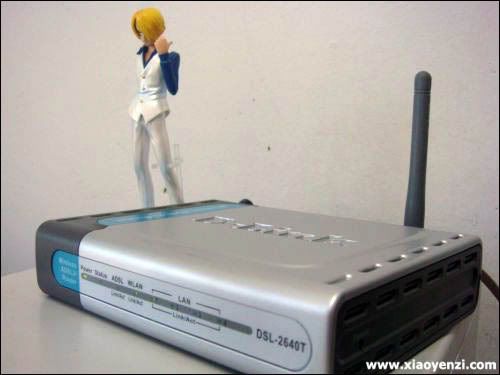 What modem / router brand are you using? What is your experience with your modem / router?