After changing to a new job, my life style is once again screwed up. August also means a festive month for Malaysians. The Chinese Ghost festival, the National Day and not to forget our Kuching festival which is held every end of July to mid August yearly. I still managed to go to the Kuching food fair few weeks ago with Orange, Cherry, Cheese and Leechien. But couldn't enjoy as much as last year's.
This is the main entrance, not much changes like previous years.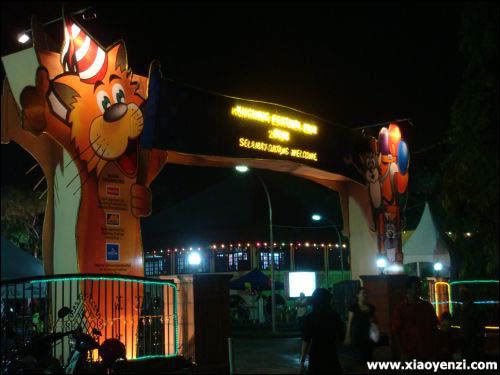 The most common thing in this food fair is bbq food or deep fried food. Tasty yet unhealthy.
This is what we call satay – bbq meat. In public areas like this, mostly you can find chicken or beef satay only. (no pork)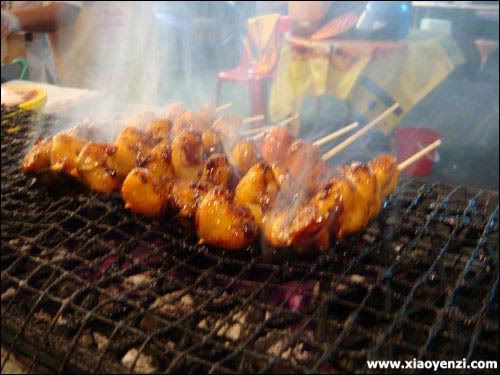 This stall is interesting, selling deep fried abalone mushroom and mash mellow.
Mash mallows with different toppings. Didn't try it. Looks cute though.
I kinda like this fried mushroom. It's crispy and yummy.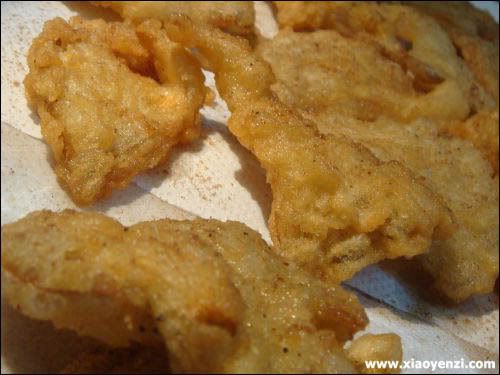 Fried prawns. I think it's kinda weird to sell fried prawns in this food fair.
There are several Thai food stall here.
This is another kind of fried mushroom from the Pandan Thai Delight.
Fried prawns from Pandan Thai Delight too.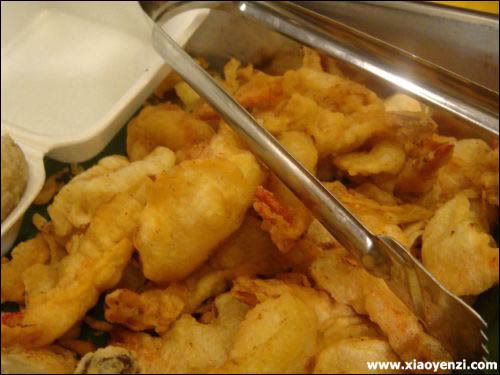 Oyster pancake is favored by a lot of people. The chef is busy cooking many pancakes simultaneously.
A closer zoom in. I prefer the very crispy type of oyster pancake.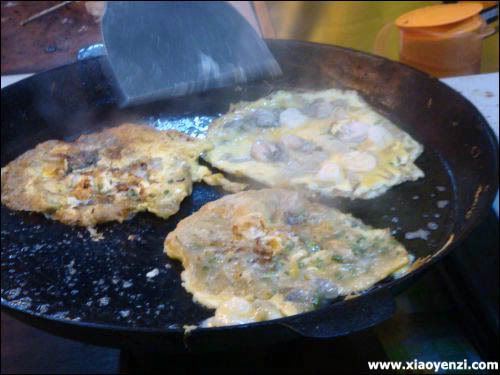 We have a sort of fried things, but have you heard of fried corn?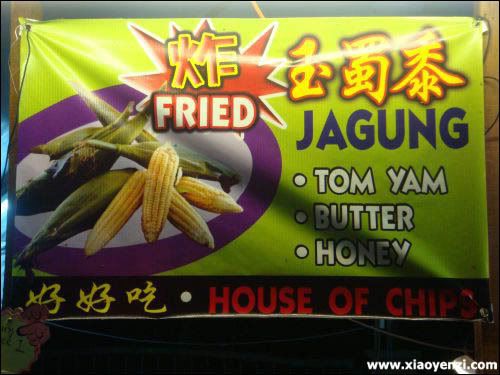 I thought how fried it was.. To me, it taste like a steamed cook corn been deep fried for a little while and put flavors around the corn. I ordered a butter fried corn…oh my, it's oily and I rather it was steamed.
I don't remember I saw this stall last year. The signboard "Special Rice Roll" attracted me.
Very nice decorated rice ball, and looks delicious. I ordered another different filling which turned out to be not as tasty as expected.
Fried sio bee (mixture of pork and flour). Something that I can't resist if I go to the food fair.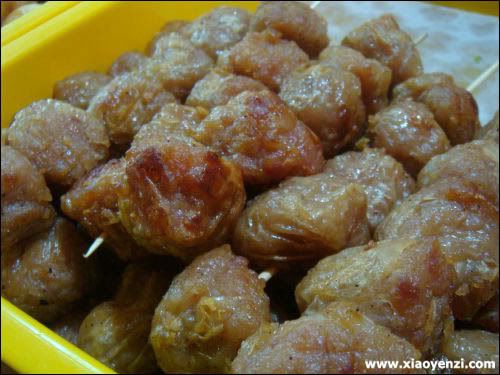 If you think fried is too oily, have some steamed one instead.
I remember tasting this last year. It's oily and I kinda like it. However, I didn't take any this time.
Not to forget Bingtang Hulu 冰糖葫芦. Fruit sticks with coated candy.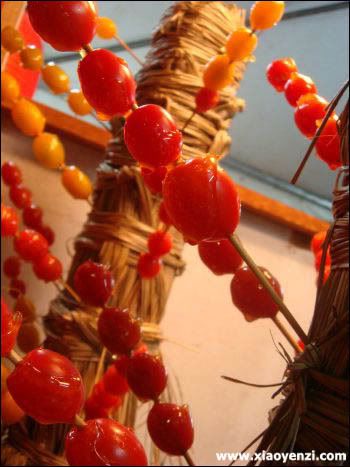 This is something which we must not miss out when going to the food fair. Yea, fried ice-cream. Golden crust bread outside, cold and sweet ice-cream inside. Yummy~
Leechien blogged about this before, but I'd like to mention it here again. This food stall is actually selling vegetarian lok-lok (stick of fried food). Are they Beijing Olympics freak? (Olympics had ended and I never watched any part of it, not even the opening.)
This year, I didn't observe the "Garden Show". Time is one of the constraint and I believe every year must be more or less the same. Due to my working hour, I also didn't watch any stage performance during the fair.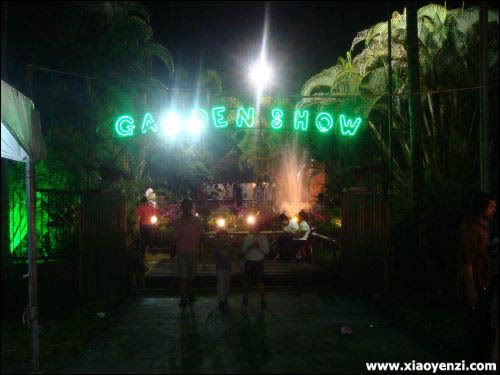 I'm a bit disappointed with this year's food fair. Not much choice and the food is more expensive. I heard that the stall rental for this year is higher than the previous years.
Off topic: Fuel price decrease a little.